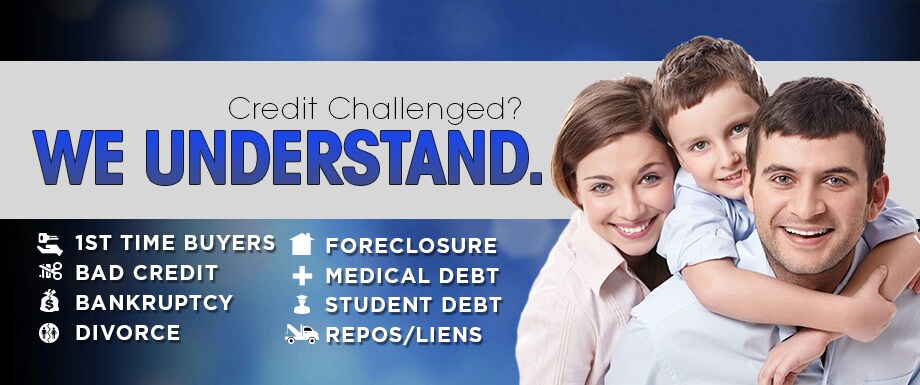 At the Valenti family of dealerships, we understand that life happens sometimes throwing unexpected events your way. If you have been credit challenged with a few missed payments  or worse, you should be given the opportunity to bounce back and recover. At our dealerships we want you to know that if you have bad credit or no credit history at all, you can still drive home in the new or pre-owned vehicle that's right for you with a subprime auto loan. Our business managers are finance experts who will look at your financial circumstance and help you find a payment plan that fits within your budget!
        Get the car you need to commute to and from work with our Credit Rebuilder Program. We've started this new financial program so that we can work with banks and lending institutions, who in turn, have allocated loan dollars for you to use to help you buy a vehicle. If you need help, now is the time to use this beneficial program for assistance.
        Visit any Valenti Family of dealerships location, Mystic, Westerly or Old Saybrook, today and speak to our finance team about our credit financing options and learn more about the Credit Rebuilder Program. With over 300 pre-owned vehicles in stock including cars, trucks and  SUV's, our wide-ranging selection offers something for everyone. Regardless of your needs and your credit history, the team at Valenti is eager to assist and will work side by side with both you and the banks to help you secure the loan that fits within your budget. We look forward to seeing you on our lot!
        The Valenti family of dealerships has an exclusive credit rebuilder program that is designed for people with bad to no credit.. It is a special finance plan that is set up with banks and lending institutions who have allocated loan dollars for Valenti customers to enable a purchase of a quality vehicle.
        If you have bad credit or no credit you have an opportunity for an auto loan. Just call 1-888-435-8940 to find out how to get started.
        Valenti will be your financial representatives. We have a fully understand the apprehension, uncertainty, and sometimes even embarrassment of the financial situations in purchasing a vehicle. Knowing this, you can be confident that you will be treated with respect in all your dealings with us.
Fill out your information to be contacted with more information or please call 1-888-435-8940 today!
Learn More About Our Challenged Credit Program
* Indicates a required field